Science

Intent
The intent of Science is to provide students with a high quality education that will allow students to grasp the knowledge and skills needed to understand the world around them.
Learning hours
| Year group | 7 | 8 | 9 | 10 | 11 |
| --- | --- | --- | --- | --- | --- |
| Learning hours per week | 4 | 4 | 4 | 4 | 4 |
Knowlegde, Understanding and Skills
Year group
7
8
9
10
11
Topics

Introduction to Science
Cells
Reproduction
Variation & Interdependence
Particles
Separating Mixtures
Acids & Alkalis
Metals & Non-metals
Electricity
Energy & Gravity
Speed
Waves (Sound & Light)

Respiration & Breathing
Digestion
Photosynthesis
Evolution & Inheritance
Periodic Table
Types of Reaction
Chemical Energy
Forces, Pressure & Work done
Magnetism
Heating & Cooling

Cells
Organisation
Infection & Response
Atomic structure & the periodic table
Bonding
Energy

Bioenergetics
Homeostasis
Chemical Changes
Energy Changes
Quantitative Chemistry
Rate and Extent of Chemical Changes
Forces & Motion
Electricity
Particle Model of Matter
Atomic Structure

Inheritance, Variation and Evolution
Ecology
Chemistry of the Atmosphere
Using Resources
Waves
Magnetism
Key stage
KS3
KS4
Skills

Across the course of Key Stage 3 students will develop a fundamental skill set that includes:

Mathematical skills including graphing, multiplication, and rearrangement of equations
Experimental skills that include collecting and analysing data, drawing scientific conclusions from data, writing hypothesise, developing a method and adapting depending on the outcomes, health and safety skills within a scientific laboratory
Literacy and reading of scientific key words by developing their vocabulary in each lesson
Numeracy skills are developed through quantitative analysis, and mathematical operations
Communication skills which consists of constructing explanations, communicating ideas, and justifying opinions
Enquiry skills through the completion of practicals within each topic
Solving skills are developed through estimating risks, examining consequences, reviewing theories and interrogating sources
Analysing data through the plotting of graphs and identifying an appropriate line of best fit, identifying and justifying anomalous results, reasoning for potential errors

Students will have developed the skills of:

Understand how scientific methods and theories develop over time.
Use a variety of models such as representational, spatial, descriptive, computational and mathematical to solve problems, make predictions and to develop scientific explanations and understanding of familiar and unfamiliar facts.
Appreciate the power and limitations of science and consider any ethical issues which may arise.
Explain everyday and technological applications of science; evaluate associated personal, social, economic and environmental implications; and make decisions based on the evaluation of evidence and arguments.
Evaluate risks both in practical science and the wider societal context, including perception of risk in relation to data and consequences.
Recognise the importance of peer review of results and of communicating results to a range of audiences.
Use scientific theories and explanations to develop hypotheses.
Plan experiments or devise procedures to make observations, produce or characterise a substance, test hypotheses, check data or explore phenomena.
Apply a knowledge of a range of techniques, instruments, apparatus, and materials to select those appropriate to the experiment.
Carry out experiments appropriately having due regard for the correct manipulation of apparatus, the accuracy of measurements and health and safety considerations.
Recognise when to apply a knowledge of sampling techniques to ensure any samples collected are representative.
Make and record observations and measurements using a range of apparatus and methods.
Evaluate methods and suggest possible improvements and further investigations.
Presenting observations and other data using appropriate methods.
Translating data from one form to another.
Carrying out and represent mathematical and statistical analysis.
Representing distributions of results and make estimations of uncertainty.
Interpreting observations and other data (presented in verbal, diagrammatic, graphical, symbolic or numerical form), including identifying patterns and trends, making inferences and drawing conclusions
Presenting reasoned explanations including relating data to hypotheses.
Being objective, evaluating data in terms of accuracy, precision, repeatability and reproducibility and identifying potential sources of random and systematic error.
Communicating the scientific rationale for investigations, methods used, findings and reasoned conclusions through paper-based and electronic reports and presentations using verbal, diagrammatic, graphical, numerical and symbolic forms.
Use scientific vocabulary, terminology and definitions.
Recognise the importance of scientific quantities and understand how they are determined.
Use SI units (eg kg, g, mg; km, m, mm; kJ, J) and IUPAC chemical nomenclature unless inappropriate.
Use prefixes and powers of ten for orders of magnitude (eg tera, giga, mega, kilo, centi, milli, micro and nano).
Interconvert units.
Use an appropriate number of significant figures in calculation.
5 Year learning journey
Specification
Combined Science specification
Biology Specification (Triple science)
Chemistry Specification (Triple science)
Physics Specification (Triple science)
Careers
Science is a subject, yes, but it's also a way of thinking: people who study science have been trained to think critically, research properly and be guided by the evidence. These are critical workplace skills and employers value the creativity and problem-solving skills of science graduates.
Biology
Chemistry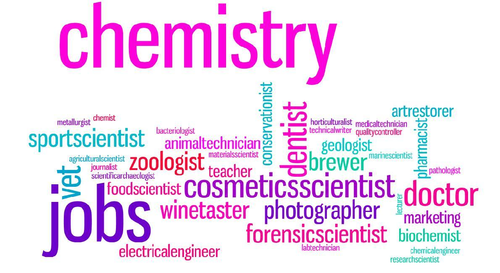 Physics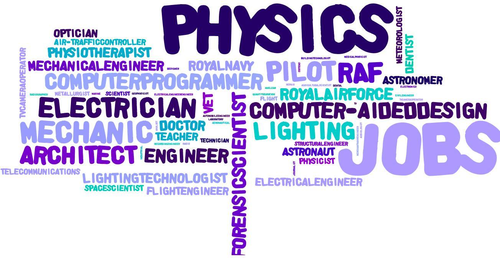 Assessment
Within Science we assess how learning is taking place through the following:
End of topic assessments (and half termly for some topics in KS4)
Termly assessments
Questioning to check understanding and challenge thinking
Book marking
Self and peer assessment
Assessment is an important part of our curriculum as it enables us to see the strengths of our students, but also areas that need further development, identification of misconceptions or gaps in knowledge and develops exam technique - all of which feeds forward into our planning.
Feedback
Feedback is an essential element for all students as it gives clear guidance on areas that may need further development or provide them with more challenging opportunities to think deeply. In Science feedback is completed through the marking of books where students have an opportunity to respond by working on key vocabulary and an activity linked to their learning. When an assessment is completed students also receive whole class feedback with tasks that will support further progress. In lessons students also get verbal feedback and peer or self-assess their work.
Learning beyond the classroom
Extracurricular clubs
STEM Club
Sciences film club
Science drop-in session for KS4 students
Brilliant Club
Trips and visits
Natural History Museum trips
Science Museum Visits
University Visits
Big Bang Fair
Festivals of Chemistry
Alabama Space Camp (to be confirmed once Covid-19 restrictions permit)
What our students think about Science